WE CAN – Deployment, relocation, and separation can be hard on children.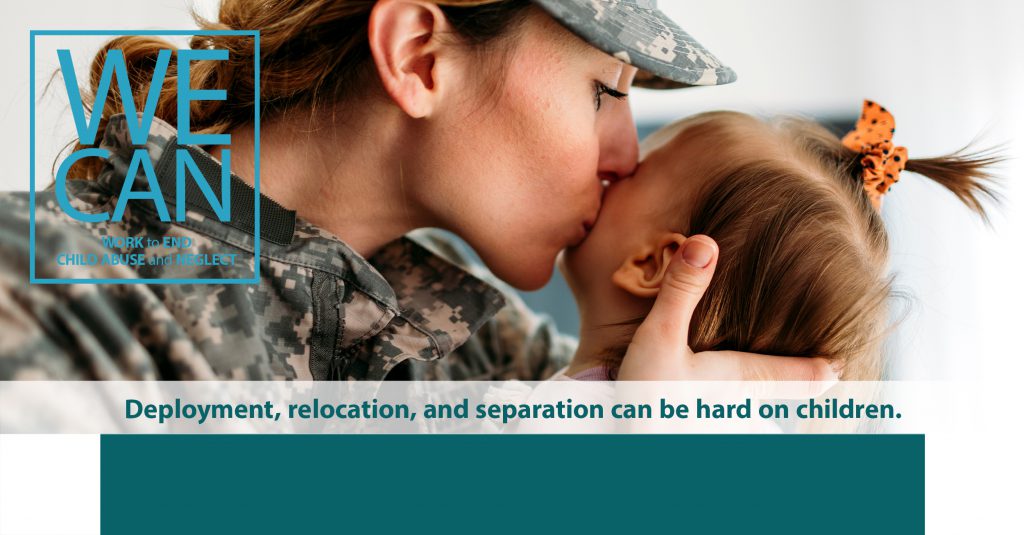 Suggested Subtitle
Put your parenting plan in place.
Suggested Social Media Caption
Deployment preparation has an extra, important step when you're a parent — preparing your children for each phase of the deployment cycle.
Resource Link
http://www.militaryonesource.mil/web/mos/-/parenting-through-deployment-the-essentials
How To Use
Right-click on the image above and select "save" to download the image.
Copy and use the suggested subtitle, social media caption, and resource link above if you wish.
Read the WE CAN Adaptation Toolkit to learn how to add your own logo and message to the image.
Share on your social media channels.