WE CAN – Work to End Child Abuse and Neglect
Boost your outreach and engagement efforts by incorporating WE CAN into your social media and other communications.  Created to support the Children's Bureau's National Child Abuse Prevention Month, WE CAN is designed to offer simple, positive actions that can be taken to support families experiencing those stressors. In addition to an informative message, the posts link to useful resources and tools to help individuals take action.
Feel free to use our WE CAN posts, or use our adaptable versions to create your own messages.  These can be tailored to meet your specific needs and linked to resources your viewers would find particularly useful.  The WE CAN Adaptation Toolkit can guide you through the personalization process. Watch our recorded Digital Dialogue for more information about adapting WE CAN messages.
Help spread the message that WE CAN all take concrete actions to support parents and families and end child abuse and neglect!
Visit the WE CAN Image Gallery to download images, messages, and resource links that are free for you to share on social media and in your other communications.
Download adaptable versions of WE CAN graphics and add your own message and logo. See the The WE CAN Adaptation Toolkit for guidelines and instructions.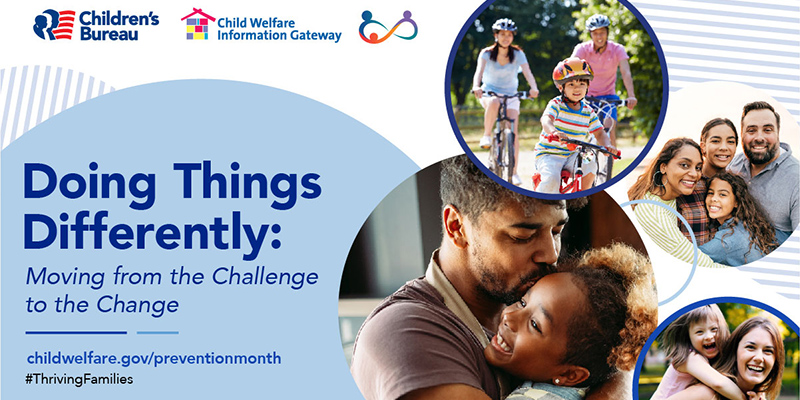 April is National Child Abuse Prevention Month! Show your support by using free tools from Child Welfare Information Gateway.