•

•

Workforce Support
Workforce Support
Front-line staff play a central role in our efforts to ensure the safety and well-being of children and families. The rewards of the work can be great—but so, too, can be stressors related to organizational climate, workload, and physical and psychological safety. When workers leave, it is not only costly to our systems but disruptive to the children and families those workers serve. Learn more about strategies for supporting and stabilizing the workforce.
Featured Resources
Video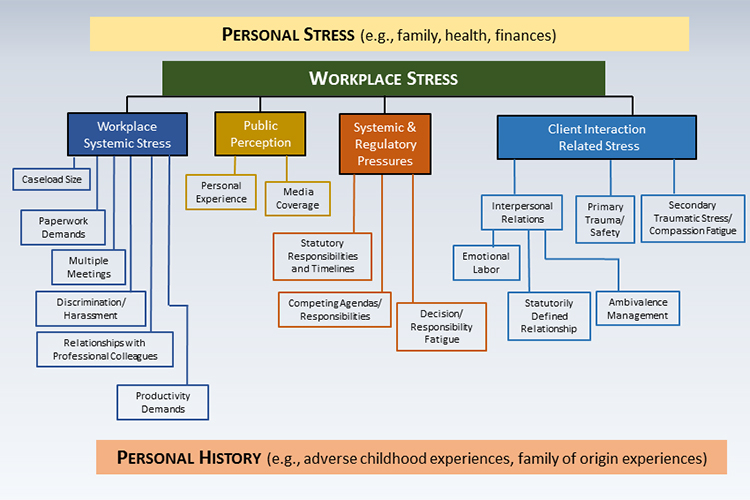 Understanding the complex sources of stress can help us address it effectively.
Video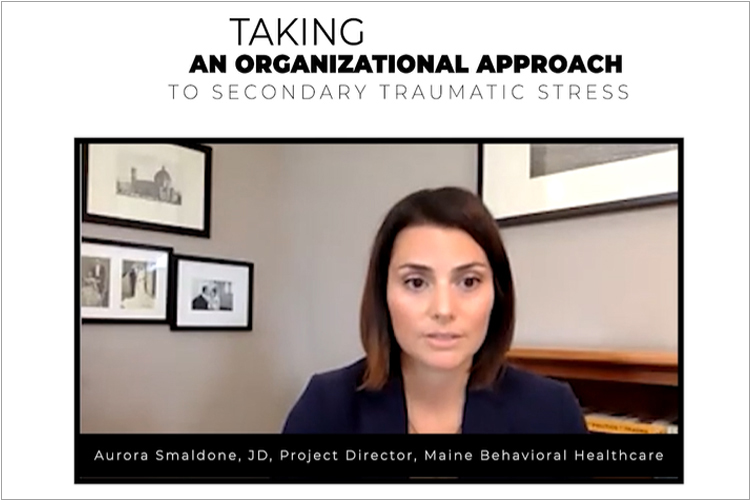 Children's Bureau Champion Maine Behavioral Healthcare's team members discuss their approach to helping organizations make a plan to head off secondary traumatic stress in the workplace.
Digital Dialogue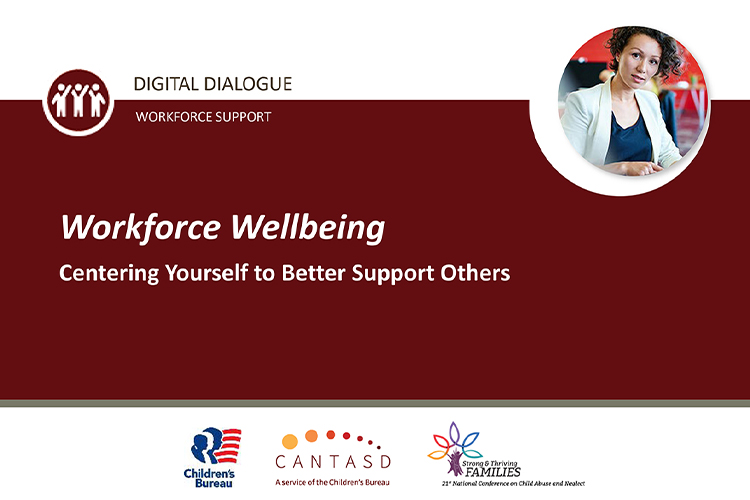 Dr. Amelia Franck Meyer presents practical tips and tools for integrating well-being into our lives, our work, and our organizations to allow us to support those we serve in sustainable ways.
Complete List of Resources
Digital Dialogue Recordings
External Resources