WE CAN – Even the best dad doesn't have all the answers.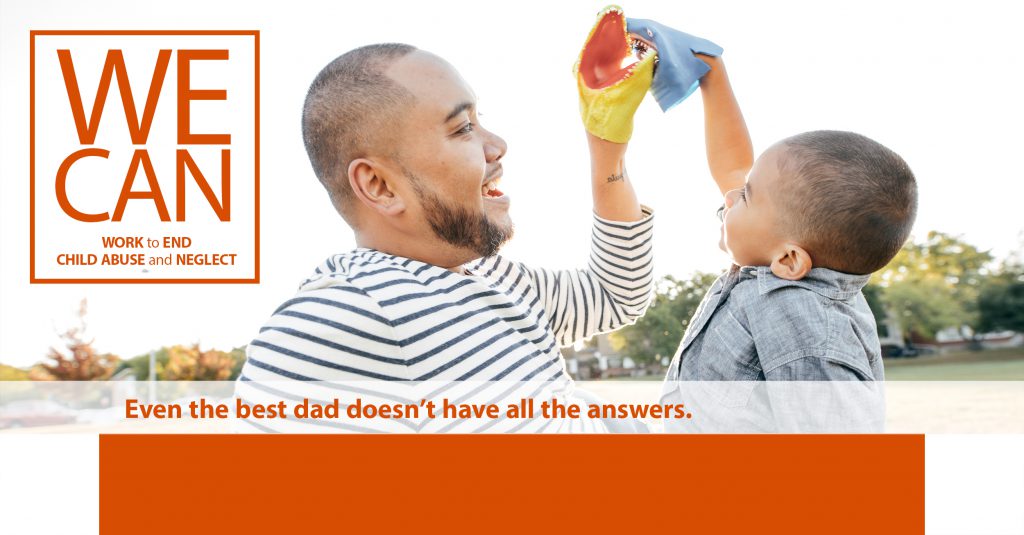 Suggested Subtitle
Asking great questions makes us great dads.
Suggested Social Media Caption
Learn more about the five questions every father should ask himself to help improve his parenting.
Resource Link
https://www.fatherhood.org/bid/160030/5-Questions-Every-Father-Should-Ask-Himself
How To Use
Right-click on the image above and select "save" to download the image.
Copy and use the suggested subtitle, social media caption, and resource link above if you wish.
Read the WE CAN Adaptation Toolkit to learn how to add your own logo and message to the image.
Share on your social media channels.