WE CAN – Protection is a team sport.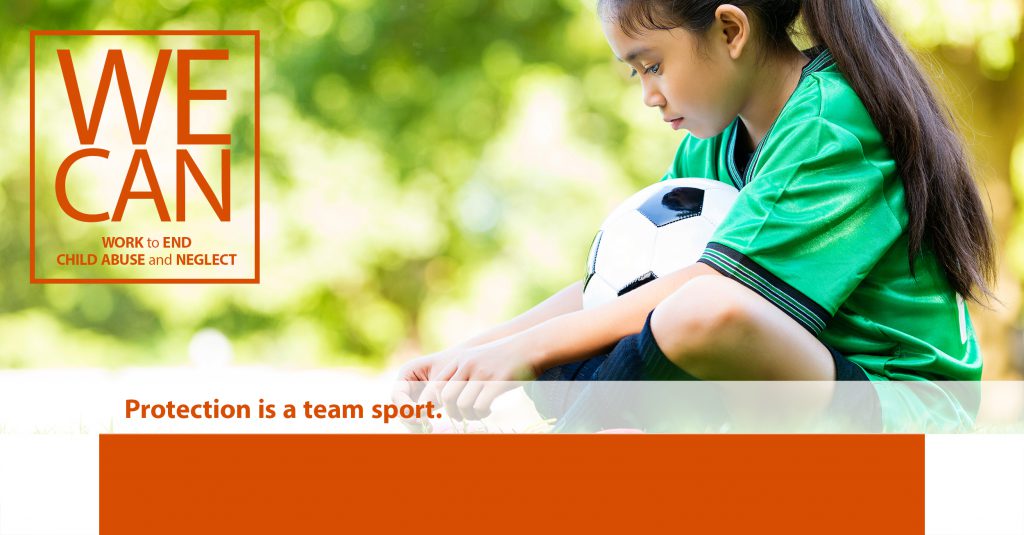 Suggested Subtitle
Educating our coaches and athletic program leaders on child abuse prevention is a game changer.
Suggested Social Media Caption
Childhelp's Speak Up Be Safe for Athletes gives coaches and athletic program leaders a curriculum and materials to promote child abuse prevention for young athletes.
Resource Link
https://www.childhelp.org/subs/speak-safe-athletes/
How To Use
Right-click on the image above and select "save" to download the image.
Copy and use the suggested subtitle, social media caption, and resource link above if you wish.
Read the WE CAN Adaptation Toolkit to learn how to add your own logo and message to the image.
Share on your social media channels.