WE CAN – Take time to thank yourself for the work you do for and with children and families.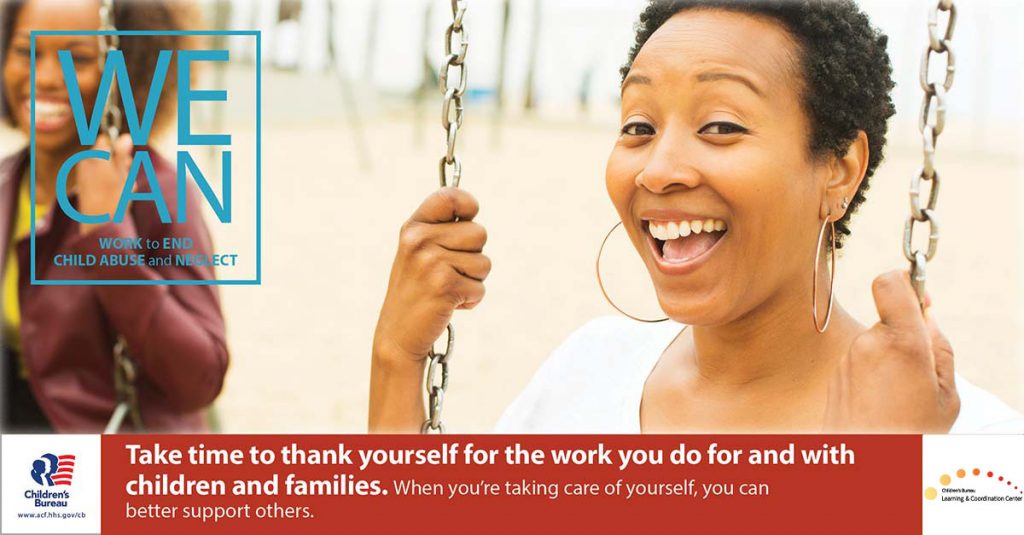 Social Media Caption
When you're taking care of yourself, you can better support others. Check out the National Child Welfare Workforce Institute for links to tools for managing stress on the job.
Resource Link
http://ncwwi.org/files/Retention/McFadden_et_al._2015.pdf
How To Use
Right-click on the image above and select "save" to download the image.
Copy and use the social media caption and text above.
Share the image, caption, and link on your social media channels.