National Child Abuse Prevention Month 2018
April is National Child Abuse Prevention Month! CANTASD is offering a series of learning opportunities and tools to raise awareness. Subscribe to our mailing list using the form on the left to stay up to date on our Prevention Month activities and more.
WE CAN - Work to End Child Abuse and Neglect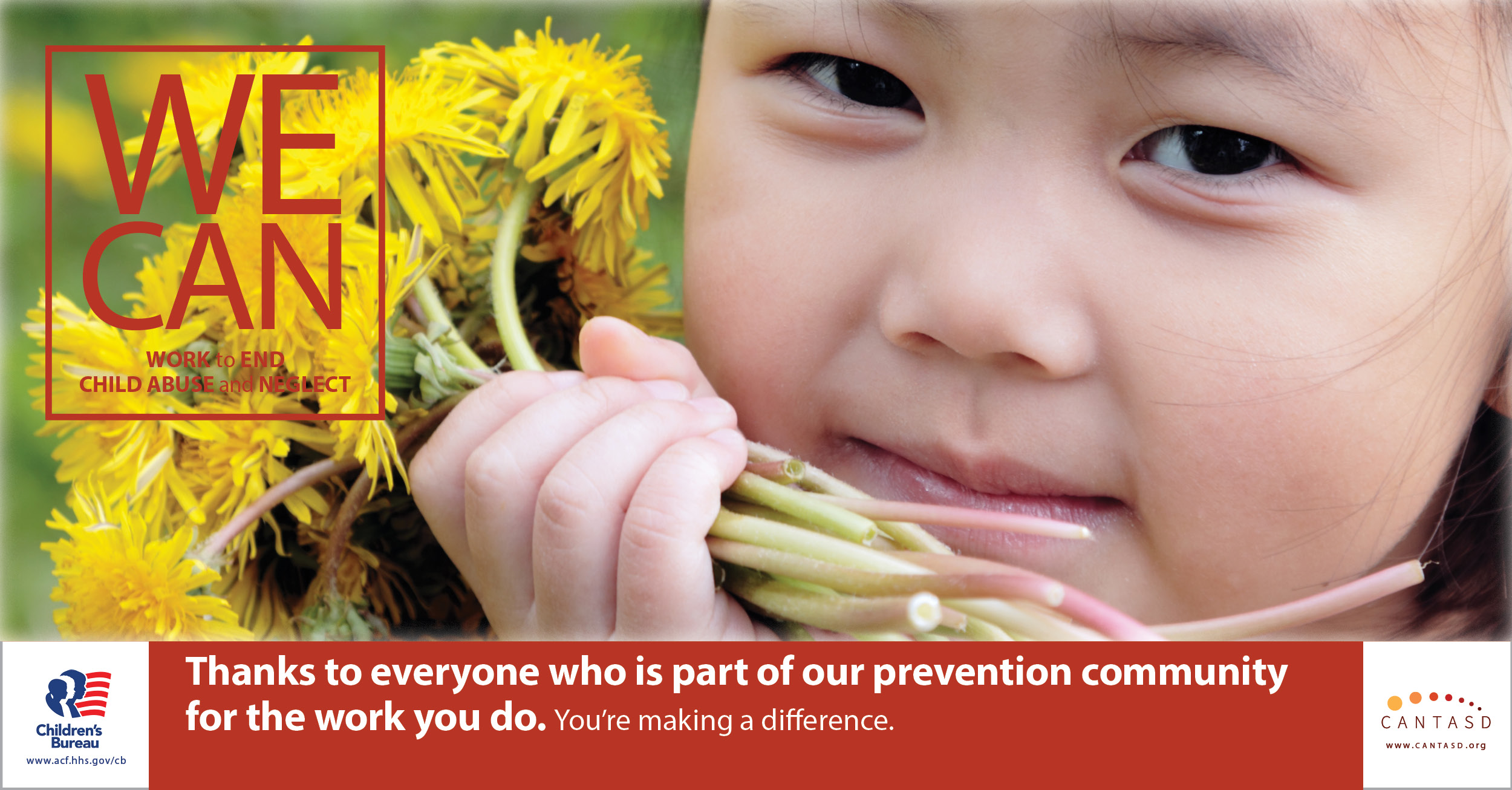 CANTASD is offering over 150 WE CAN - Work to End Child Abuse and Neglect social media posts for you to use and share. WE CAN features a set of simple, bold messages intended to build awareness and engage the public and partners in child abuse and neglect prevention.
Follow CANTASD on Facebook and Twitter to see the messages as they are posted throughout April, or visit the WE CAN page on our website to download them for your own use.
Digital Dialogues
We are hosting weekly Prevention Month Digital Dialogues every Wednesday from March 21st to April 18th. Learn about how exciting new research and program strategies can inform your work.
March 21
Our Tomorrows: Using Story Mapping to Inform Child Abuse and Neglect Planning Efforts
Jacqueline Counts and Amy Smith, Center for Public Partnerships and Research


Our guest speakers will share how they are using story mapping software and hundreds of stories to understand what every child and family needs to thrive.

March 28
Having the Conversation About Hitting: Incidence, Effects, and Alternatives to Physical Punishment
Shawna J. Lee, Parenting in Context Lab at the University of Michigan

Find out about the latest research on corporal punishment trends, incidence, attitudes, and myths - and positive parenting alternatives.

April 4
Balancing ACEs with HOPE (Health Outcomes from Positive Experiences)
Robert Sege, Tufts University

ACEs are not the only important childhood experiences that have lifelong health consequences. This Digital Dialogue will introduce the concept of HOPE: Healthy Outcomes from Positive Experiences.

April 11
New Jersey Family Success Centers—the Neighborhood Gathering Place
Antonio Lopez and Charmaine Thomas, New Jersey Department of Family Services

New Jersey operates a network of more than 50 Family Success Centers as a core strategy for child abuse and neglect prevention. Learn more about the state's experience and its implications for family support strategies.

April 18
Engaging Business and Other Partners in Child Abuse and Neglect Prevention Approaches
Melissa Merrick, National Center for Injury Prevention and Control, Centers for Disease Control and Prevention

Learn about the importance of partnering with the business community in cross-sector networks for preventing early adversity.
Building Community, Building Hope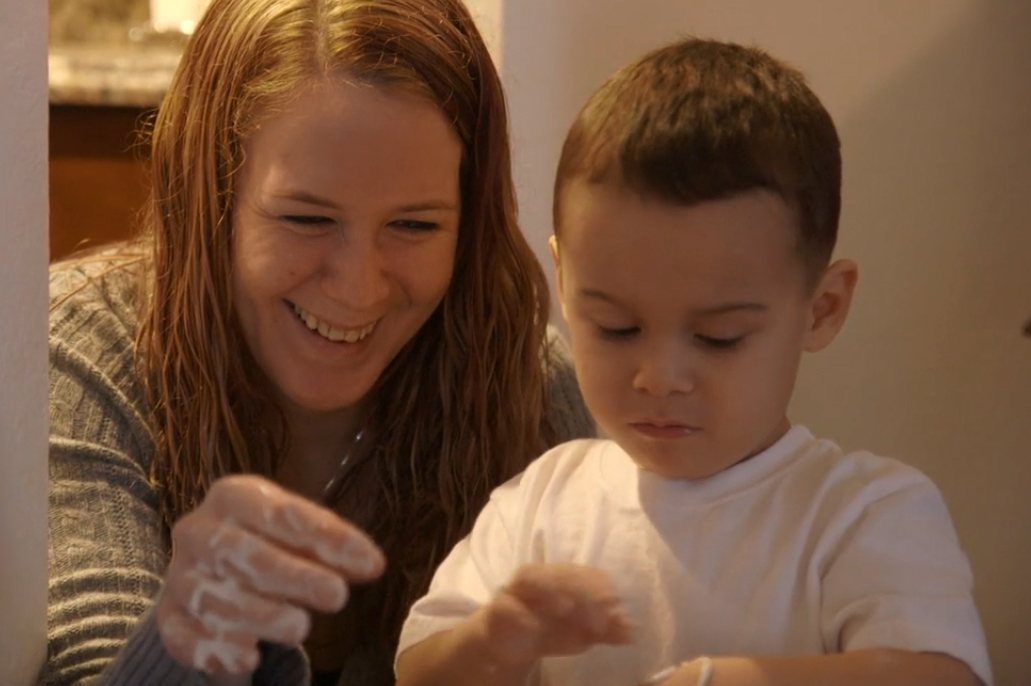 We know that families don't exist in a bubble. We also know there is tremendous power in communities to support families and to help children thrive. The Building Community, Building Hope films highlight innovative programs that are engaging parents and communities and forming the partnerships needed to ensure the safety and well-being of all children and families. Share the films with your staff, programs, partners, community, and policy makers. Download the films and discussion guides and use them to foster conversations about what we as a society can do to ensure children grow up to achieve their full potential, free from abuse and neglect.