Empower Children.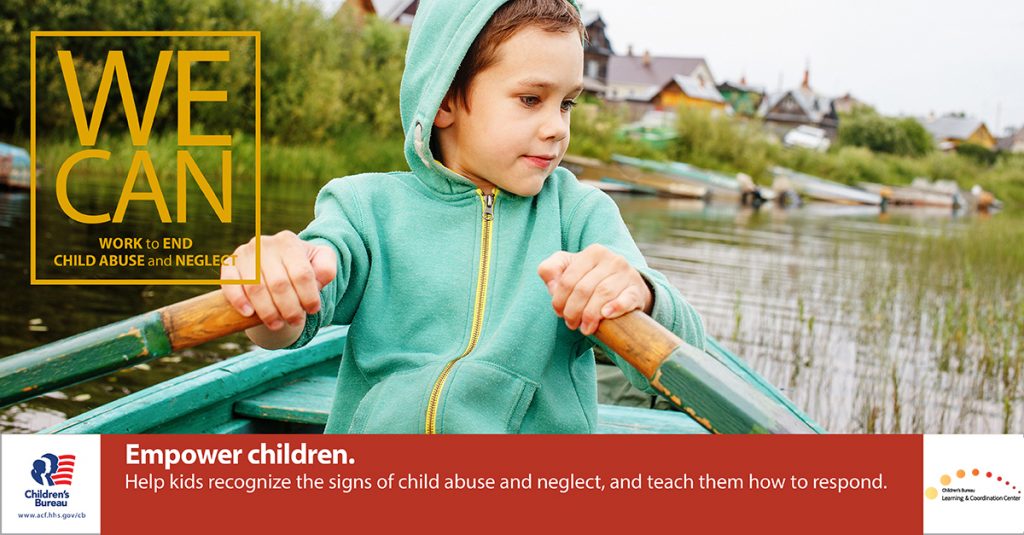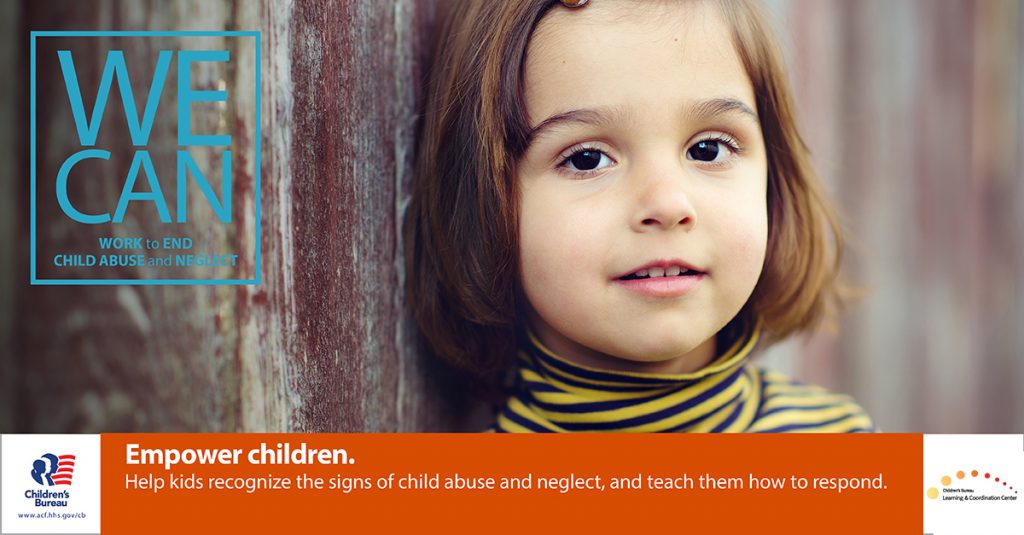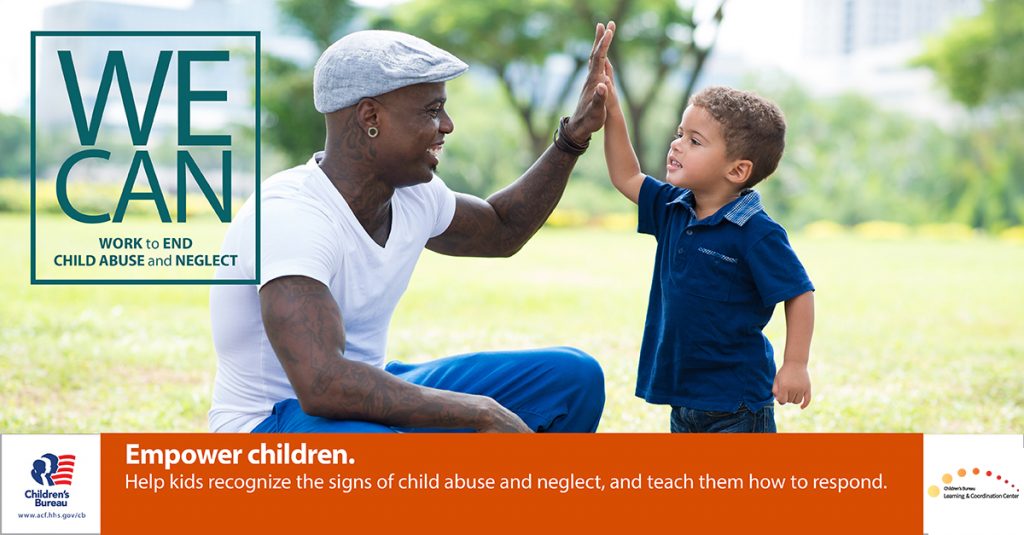 Social Media Caption
Help kids recognize the signs of child abuse and neglect, and teach them how to respond.
Resource Link
https://www.childwelfare.gov/pubs/kids-tipsheet/
How To Use
Right-click on the image above and select "save" to download the image.
Copy and use the social media caption and text above.
Share the image, caption, and link on your social media channels.