Don't Hold On to It!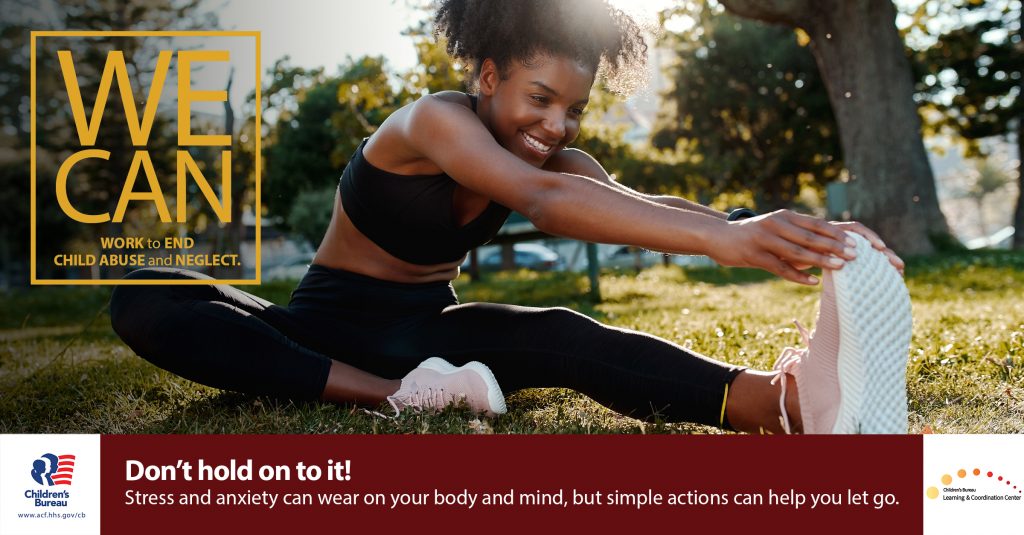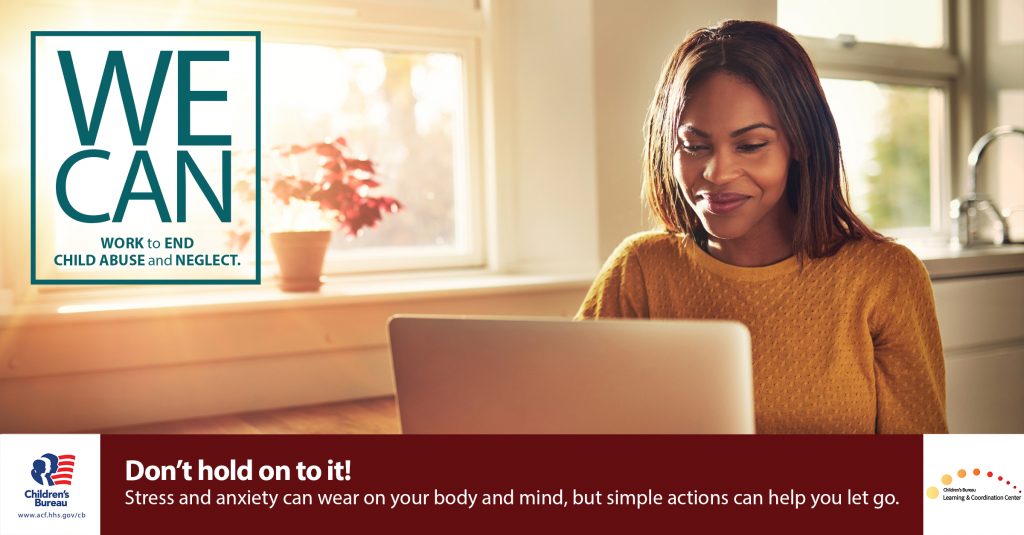 Social Media Caption
Stress and anxiety can wear on your body and mind, but simple actions can help you let go.
Resource Link
https://static1.squarespace.com/static/5a6f6b879f8dce21e144cab7/t/5e7d40115ae8b93895627694/1585266725265/100+Ways+to+Reduce+Toxic+Stress+%28new+logo%2C+type+fixed%29.png
How To Use
Right-click on the image above and select "save" to download the image.
Copy and use the social media caption and text above.
Share the image, caption, and link on your social media channels.