WE CAN – Ask a young parent if they need help or support.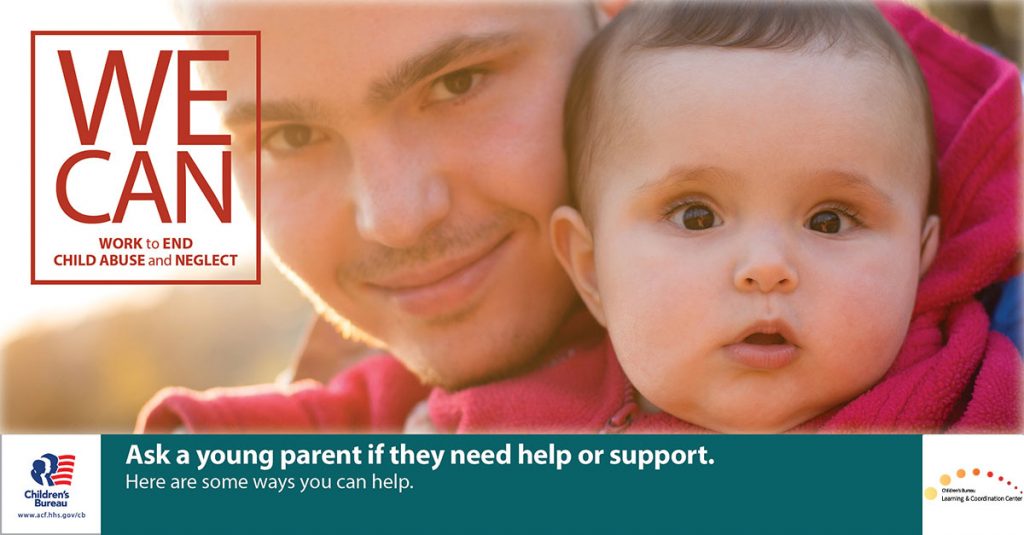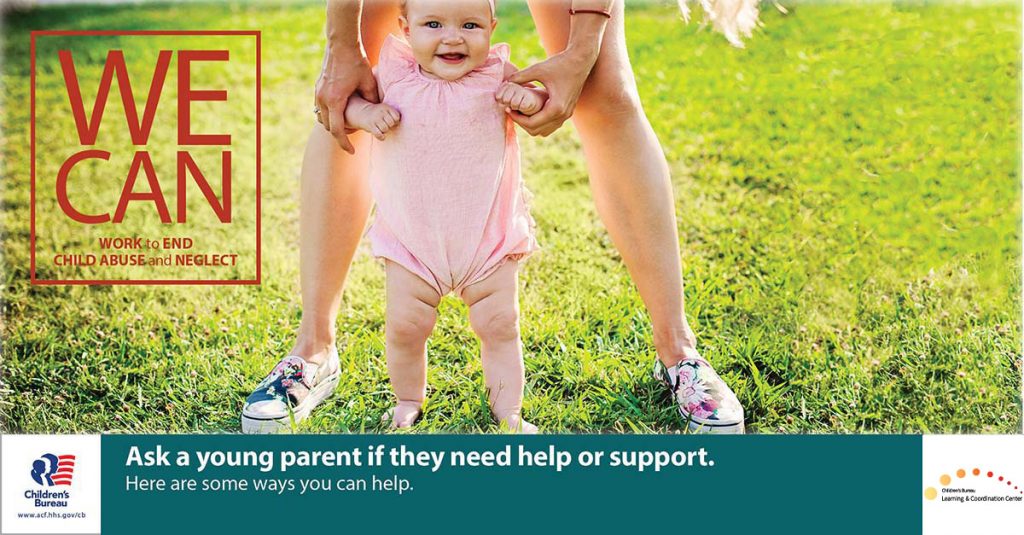 Social Media Caption
Do you know a young parent? Ask if they need help or support. Child Welfare Information Gateway has resources for supporting young parents.
Resource Link
https://www.childwelfare.gov/topics/preventing/promoting/parenting/pregnant-teens/
How To Use
Right-click on the image above and select "save" to download the image.
Copy and use the social media caption and text above.
Share the image, caption, and link on your social media channels.