WE CAN Library – Keep the lines of communication open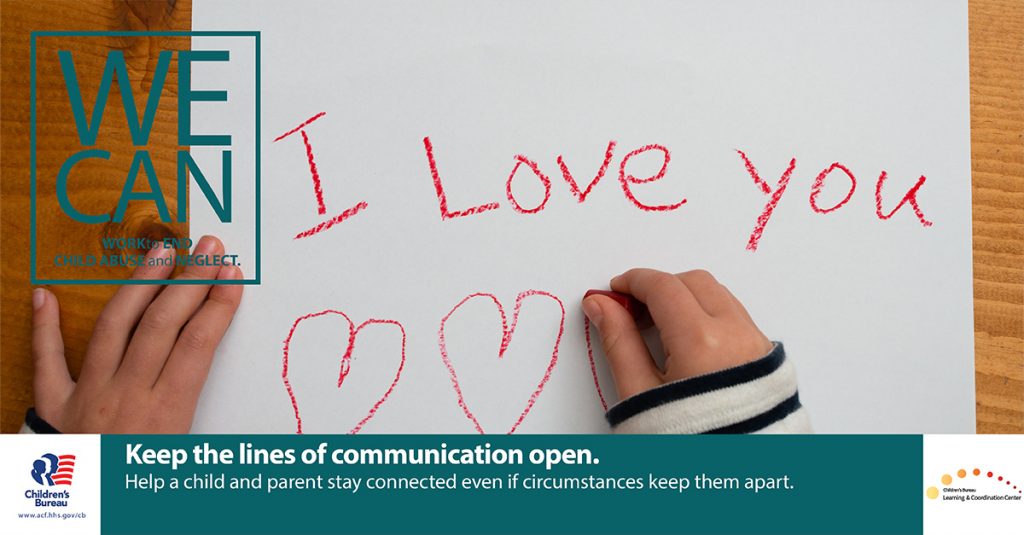 Social Media Caption
Use our communications tip sheet to learn how you can support an incarcerated parent and their child in staying connected even when they're separated.
Resource Link
https://cblcc.acf.hhs.gov/wp-content/uploads/FII-Tip-Sheet-Supporting-Communication-08.23.19-FINAL.pdf
How To Use
Right-click on the image above and select "save" to download the image.
Copy and use the social media caption and text above.
Share the image, caption, and link on your social media channels.