WE CAN – Help is often one call away.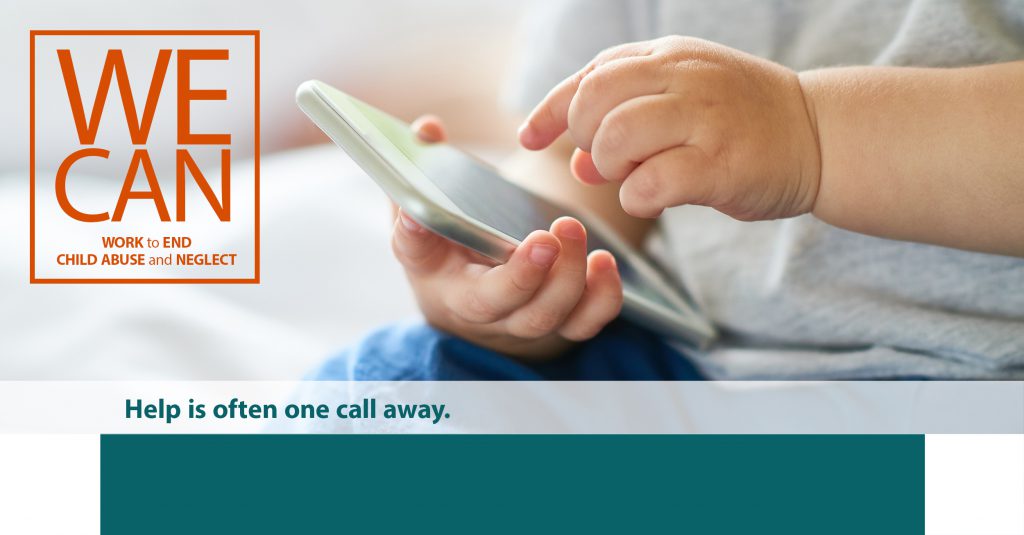 Suggested Subtitle
Stress can make it hard to parent the way we want to.
Suggested Social Media Caption
Sometimes parenting can feel overwhelming. Asking for help is a sign of strength. A number of national helplines offer crisis intervention, information, and referrals to thousands of emergency, social service, and support resources.
Resource Link
https://www.childwelfare.gov/pubPDFs/tollfree.pdf
How To Use
Right-click on the image above and select "save" to download the image.
Copy and use the suggested subtitle, social media caption, and resource link above if you wish.
Read the WE CAN Adaptation Toolkit to learn how to add your own logo and message to the image.
Share on your social media channels.